---
With Power Automate (previously Microsoft Flow), that automate business process workflows where you can use robotic process automation (RPA) to transform repetitive operations from human, time-consuming chores into efficient workflows.
It is a part of the Microsoft Power Platform and acts as a single solution that combines the capabilities of both robotic process automation (RPA) and digital process automation (DPA), with artificial intelligence added on top (AI).
When a flow is initiated, an integrated ecosystem with thousands of prebuilt templates and hundreds of connectors allows you to establish automated workflows between applications and services. This allows you to connect files, receive notifications, and gather data, all while streamlining your business processes and increasing productivity.
What is Power Automate?
Microsoft's Power Automate is a new business system that allows us to automate the integration and synchronization of all of our data analysis and apps in order to boost productivity and business efficiency.
Apart from automating procedures and operations in a straightforward and intuitive manner, this online service also allows for the creation of a functional flow without the use of code (or with a minimum code).Power Automate connects two or more applications and performs actions that automate the most common business activities.

This programme can transport data between systems, give task reminders, support data from any API, and automate tasks from a local device, to name a few of its capabilities.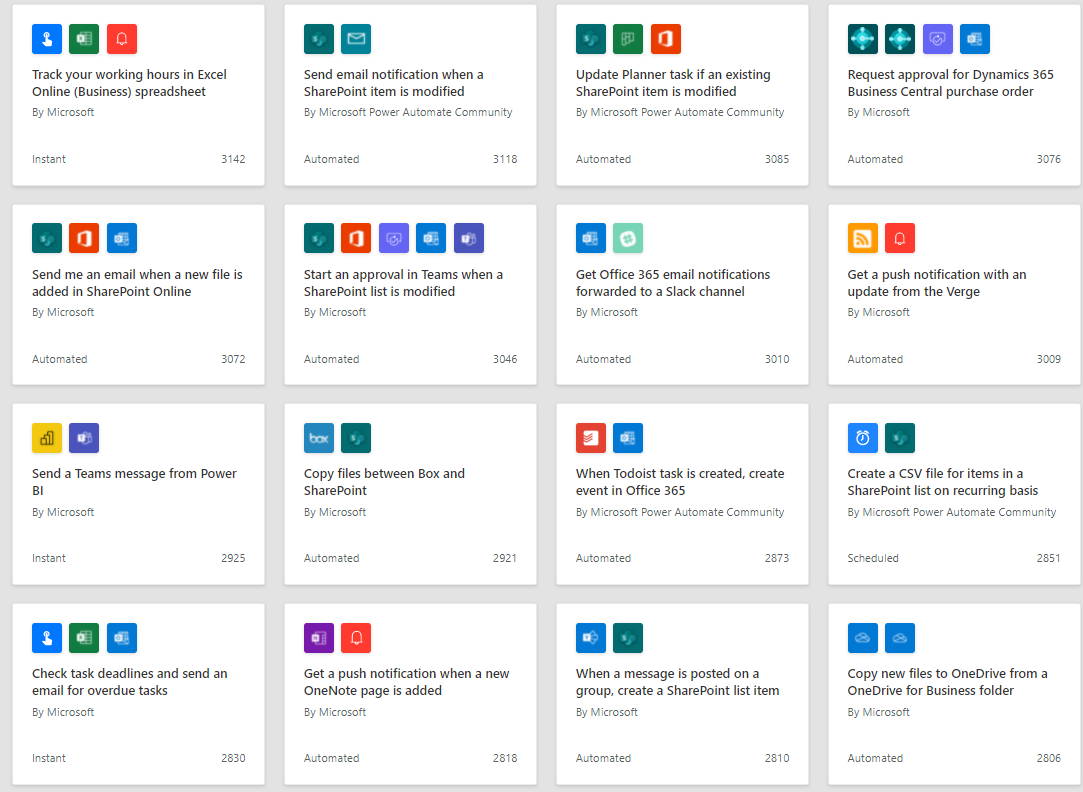 Feature of Microsoft Power Automate
With the renaming to Microsoft Power Automate, Flow, which was previously feature-rich, now has a longer list of capabilities.
AI Builder
Peek code feature
UI Flows (RPA), DPA.
Many prebuilt connector
No-code platform guidance
Manage user identity and access
Cloud-basedExpression editor for dynamic content
Also Read More about – Microsoft Power Automate in detail
Sysfore is a Microsoft Gold Partner with unique customer stories using the Microsoft Power Platform. Being a low code/no code platform, partner could help customer in quickly building apps for their key business challenges leveraging the various solution components. As requested sharing with you the solutions which Sysfore has already built on Power Apps platform for customers.
Get Sysfore Cloud Managed Services For Your Enterprise
Sysfore, A Microsoft Cloud solution provider and a Gold Partner, uses leading network, technology, and service expertise to deliver our service anytime, virtually anywhere, quickly and efficiently. We have helped over 80 small enterprises and 30 mid-sized enterprises across the globe for a successful cloud migration in the past 8 years.
Contact one of our experts today and we will help you find the perfect solution for your business. Write to us at info@sysfore.com or give us a call at +91 (80) 4110 5555.