---
After announcements on Day 1 of WPC 2014 about how Microsoft is committed to investing in partner success in the cloud, the focus of Day 2 has been on how partners are taking advantage of these investments in Microsoft solutions.
Partners agree with and believe in the clear and differentiated vision Microsoft has outlined for the future, so they are making the investments to bet big on Microsoft. The huge opportunity for partners to address customer needs in the cloud continues to drive innovative solutions and apps based on Microsoft technology.
Big Announcements:
Committing to the Hybrid Cloud
With many customers indicating that hybrid cloud solutions are the right answer for their needs, Microsoft partners are rushing to capitalize on that demand. NetApp, a Microsoft partner revealed NetApp Private Storage (NPS), which enables customers to extend their existing IT infrastructure to Microsoft Azure with Azure ExpressRoute. This creates a seamless hybrid cloud environment that bridges on-premises and cloud resources with an agile infrastructure.
Microsoft's collaboration with EMC and Equinix also uses Microsoft Azure ExpressRoute to offer next-generation hybrid cloud solutions with faster speeds, more reliability and higher security than conventional Internet-based public cloud connectivity.
Modernizing Datacenters
As customers' transformation to the mobile-first, cloud-first world continues, Microsoft is continuing to partner to accelerate their journey. A three-year, go-to-market agreement with Cisco was annoounced that will help enterprises and service providers modernize their datacenters and turn them into private clouds.
Additionally, Intel revealed that it has joined the Microsoft Cloud OS Partner Matching program to help with the transformation of datacenters through incentives across software, server, storage, networking and service partners.
Accelerating Cloud Productivity for Cloud Profitability
To solidify the financial and productivity benefits of using Microsoft Lync, Dimension Data and Microsoft kicked off an ambitious initiative to sell one million new Microsoft Lync Voice seats both on premise and on public and private clouds by 2017.
Driving Additional Partner Investment in Microsoft Solutions
Between the one-year anniversary of Microsoft's CityNext program, the momentum of Windows partners and customers, Microsoft's Best for Business Mobility Program in partnership with HP and Intel, and the end of support for Windows Server 2003, partners are betting big on the opportunity Microsoft solutions provide.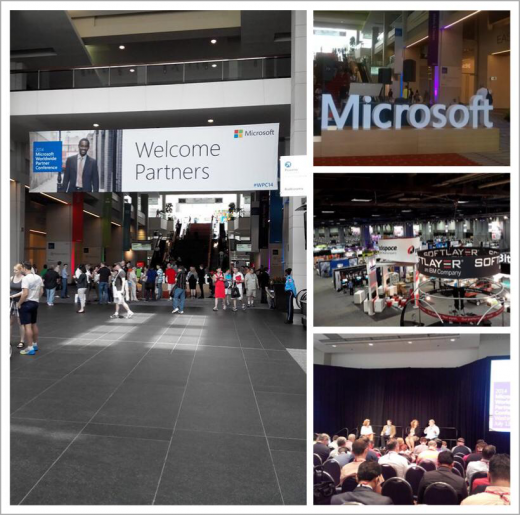 Source : Microsoft