---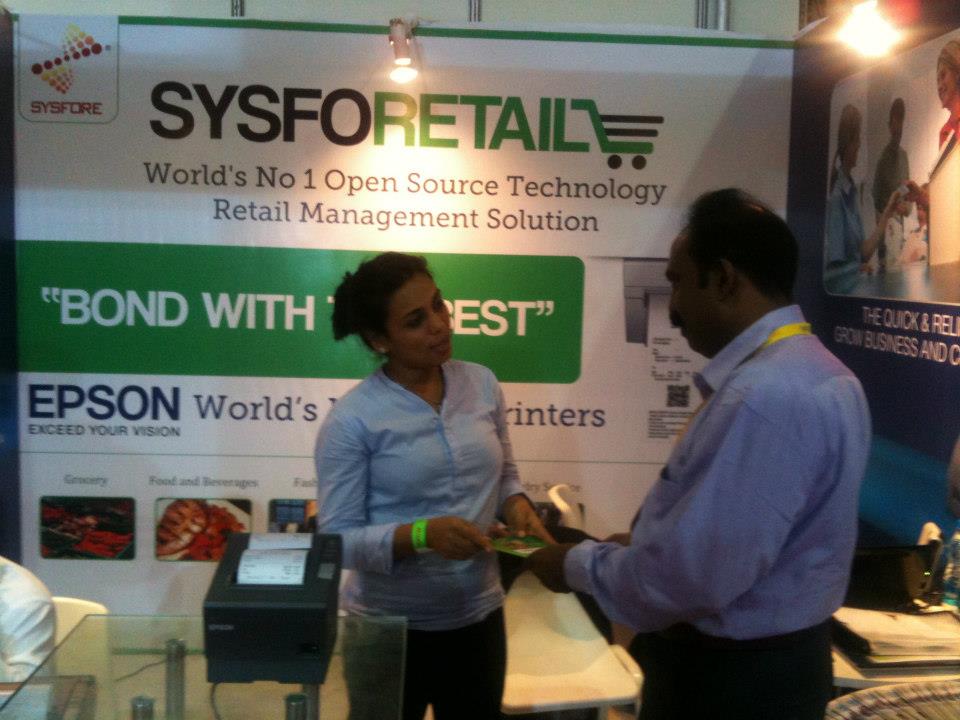 Ajith Mathew George, Founder & Director of Projects, along with his team will be representing Sysfore Technologies at the India Retail Forum 2012 at Renaissance Hotel, Mumbai. 
India Retail Forum (IRF), one of India's leading retail events, is to be held on 10th and 11th October 2012 at Renaissance Hotel, Mumbai. IRF, the knowledge platform for the retail industry, will see industry leaders, policy-makers, infrastructure developers, business facilitators and academia, making it the flagship industry event in India.


IRF 2012 conference will cover topics such as retail brand building, retail real-estate, reinventing the physical store experience, e-commerce, social media marketing, FDI in retail, the changing decision-making roles of the modern consumer, the next-gen of leaders in family-managed business, and so on. A few interesting sessions to look forward to are "Retail Businesses as Agents of Social Change" stressing on responsible retailing, and "Customer Centric Retailing – A Strategic Choice for Long-Term Growth" highlighting the importance of customer loyalty for retail businesses. The event will kick-start with a power-packed debate on FDI in retail and role of modern retail in driving India's overall growth.
As per Kishore Biyani, Founder and Group CEO, Future Group: "Modern retail has a huge potential to not only benefit from India's increasing consumption demand but also create demand for value-added products, boost local entrepreneurship, create jobs and raise income levels. At IRF, let us explore how we can collaborate to create consumption demand and offer Indian consumers a better standard of living by providing better products at best prices."
Adds Ajay Kaul, CEO, Jubilant Foodworks: "IRF over the years has become the premier-most retail event in India. It's a great congregation of best minds in retail. With a right mix of business and networking sessions, it offers a great opportunity."
Ajith George and his team (Pinky Gandhi, Head – Retail Practice, and Ajit Israel, Enterprise Sales) will be representing Sysfore Technologies which will have a booth set up during the event. Visit Sysfore's booth A16 to learn about the new Sysfore Retail ERP Solution, specifically designed for retail and built on proven, world leading open source platform Openbravo.