---
Microsoft Power Automate
Formerly Microsoft Flow, is a solution developed by Microsoft to allow individuals to efficiently build workflow implementations across a wide range of applications and services. Thanks to its easy-to-use GUI that requires no professional experience, Power Automate helps everyone to build workflows.
Enhance your workflows with AI Builder
Bring intelligent automation to your business processes with AI that's easy to train and configure within Microsoft Power Automate.
Easily add AI to workflows
Easily build, train, and publish AI models without writing a single line of code, using templates and a guided process, or quickly embed prebuilt components directly into your workflows.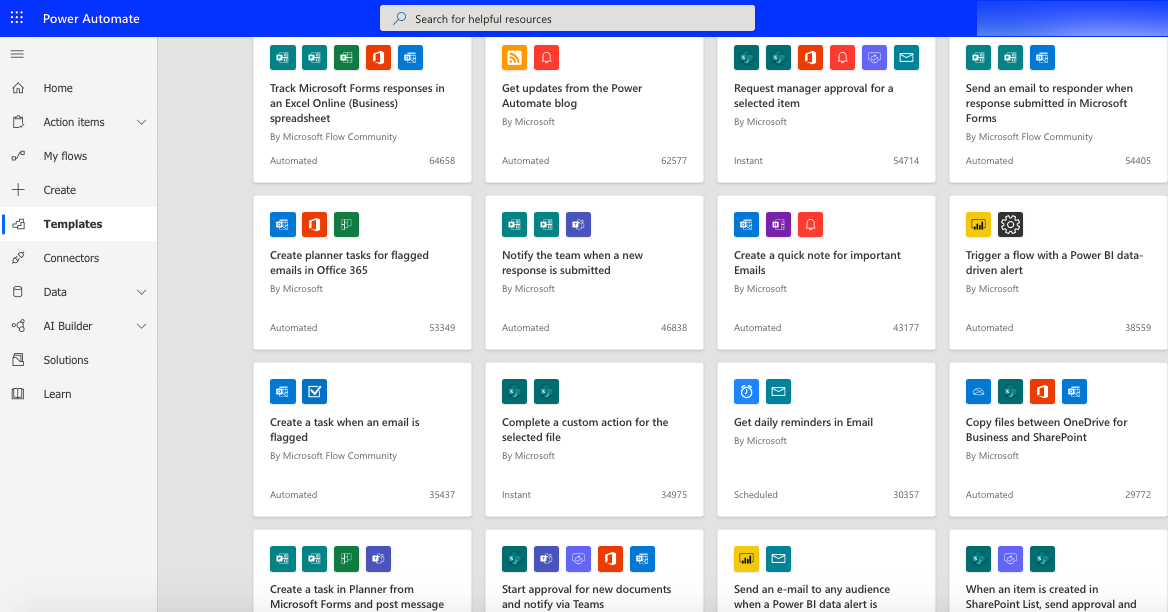 Increase efficiency throughout your organization
Quickly simplify tasks using AI models such as prediction, form processing, object detection, category classification, and entity extraction via a simple, intuitive interface. Get straight to productivity with prebuilt AI scenarios including key phrase extraction, language detection, sentiment analysis, text recognition (OCR), business card reader, entity extraction, receipt processing, and category classification.
Automate your workflows and apps
Focus on high-value work by automating your time-consuming manual processes with AI Builder and the robotic process automation (RPA) capability in Power Automate. Quickly access AI Builder components in Microsoft Power Apps to extract text and visual information using your camera or from available images and documents.
Gain value from your data
Built on the strength of Azure AI capabilities, AI Builder in Power Automate allows you to train and build no-code models and enhance the intelligence of your business apps using your data in Dynamics 365, Office 365, and Common Data Service.
Use pre-built automation templates for common automations (within the Flow Gallery)
Create you own automations by connecting various applications, such as Outlook, SharePoint Dynamics 365 or non-Microsoft apps like Twitter, Asana, Gmail, MailChimp etc.
Set up triggers, alerts, automated emails, push notifications and much more – with no coding and in minutes
Overall it allows you to save time, reduce human error and streamline your processes